Forest Therapy
"Forest Therapy®" is a research-based practice supporting the healing of individuals through the immersion in forests.The name taken from the Japanese art of "Shinrin-yoku"which translates to "Forest Bathing".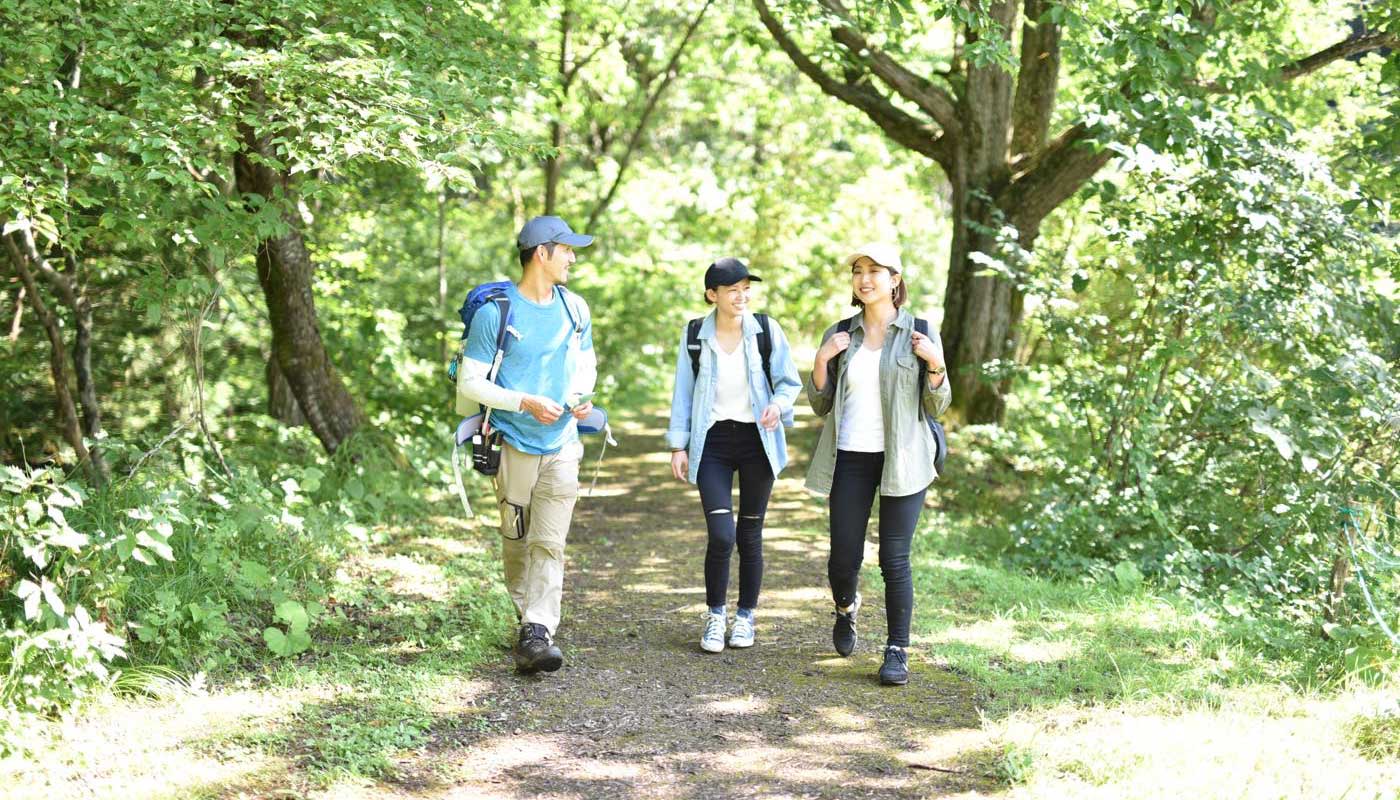 Shinano Healing Forest(Nagano)
From the moment you step into a lush forest covered with dense vegetation and fragrant fresh soil, you can feel the surrounding life with your senses. We experience the therapeutic and relaxing power of the forest. The act of immersing in the forest to enjoy this effect is called "shinrin-yoku(forest bathing)".
"Forest Therapy"is a research-based healing practice through immersion in forests with the aim of promoting mental and physical health and improving disease prevention while at the same time being able to enjoy and appreciate the forest. To give you some ideas for activities one can enjoy while practicing "Forest Bathing", there are relaxation techniques such as mindful meditation or yogic breathing in the forest, as well as aromatherapy. Also, physical fitness programs involving forest walking and Nordic walking. There are also quaint towns and villages nestled in these forests where that we can enjoy hot springs and healthy local meals prepared using fresh local ingredients. Some places also provide health consultation in cooperation with a physician.
Learn More
---
ALLEVIATES STRESSFUL CONDITIONS
such as tension, depression, anger, fatigue, confusion
symptoms of physical pain
Improves subjective symptoms of physical pain
VITALITY
Improves a person's vigor, vitality and enhances their life energy
total health and
mental health
Improves the mood such as total health and mental health
improves the autonomic nervous system
Reduces the systolic blood pressure, diastolic blood pressure, and improves the autonomic nervous system such as a decrease in pulse rate
Improves physical condition
Improves physical condition through exercise and rehabilitation
Watch the video
about Forest Therapy in Japan
Want to see more forests?
"Forest Therapy" is neither hiking nor mountain climbing.
Why don't you come and experience for yourself the beneficial effects of forests?
Forest Authorization
We conduct the physiology and psychology experiments in order to authorize the "Forest Therapy" and "Forest Therapy Road". As a result, we have discovered that a body relaxes physiologically at various authorized locations. We perform experiments at both forest and urban environments at the same time and measure responses such as heart rate, variability, and the blood pressure of participants. Using the collected integrated data, we provide evidence of the forest effect on the human beings scientifically.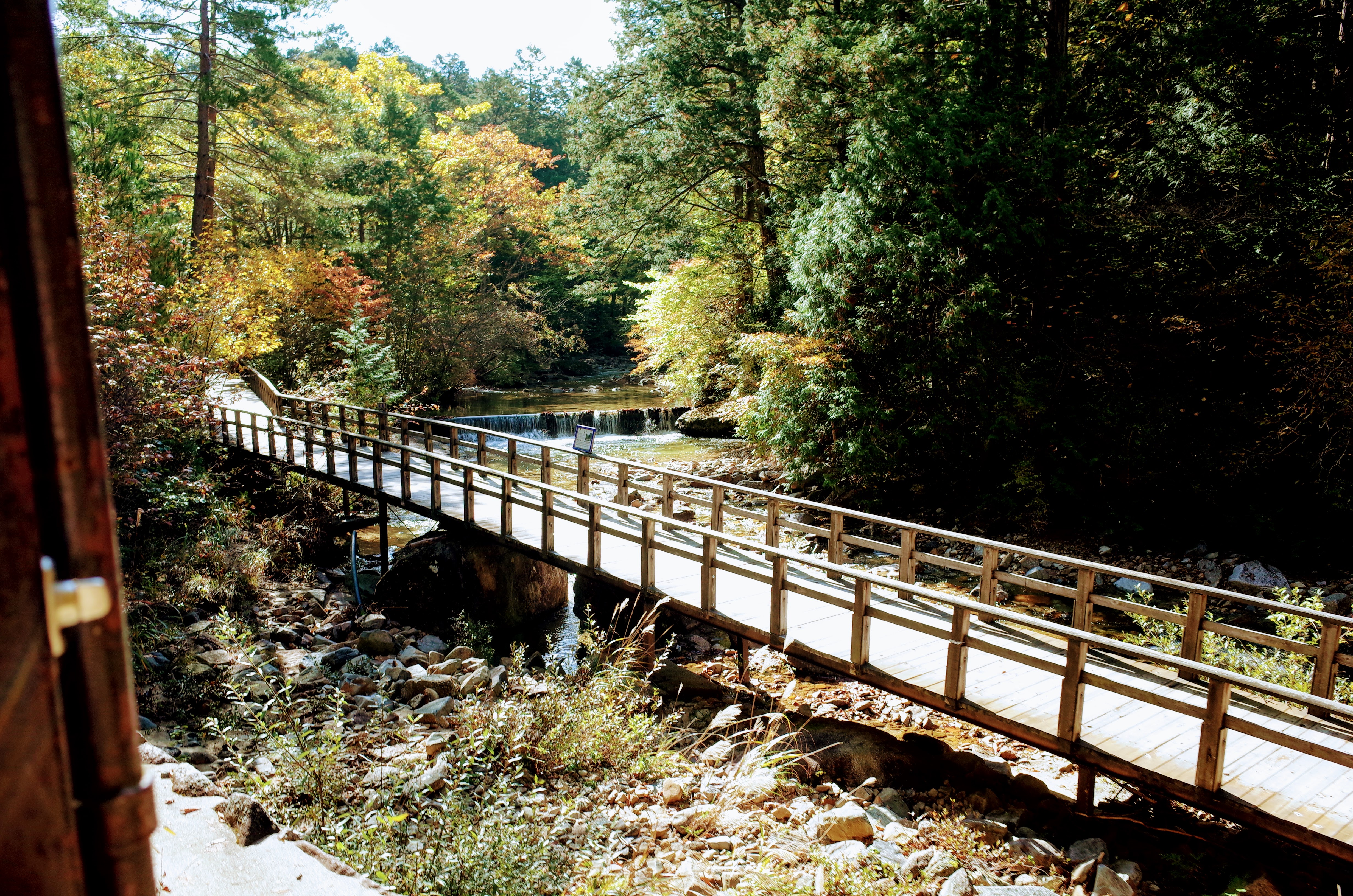 Akasawa Natural Recreational Forest(Nagano)
Forest therapy certification began in 2006, and now more than 60 forests are certified throughout Japan.
Forest therapy has been introduced in each area as a place of exchange and activity that is useful for improving the health of people living in the community as one of sightseeing and town utilization utilizing the rich nature.
Learn More
---
Guide & Therapist
To guide visitors through forests are "Forest Therapy Guides" and "Forest Therapists". A "Forest Therapy Guide" and "Forest Therapist" is a trained professional who can assist and provide advice on mental and physical health for disease prevention through being out in the woods.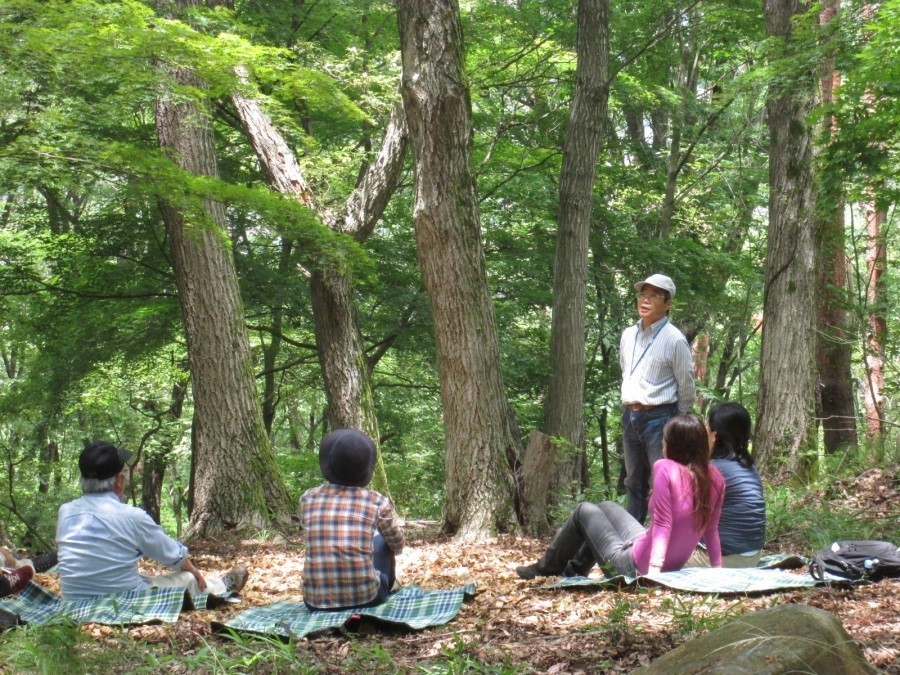 Forest Therapy Guide
A "Forest Therapy Guide" is to provide advise on walking and exercise to increase the "Forest Bathing" effect on visitors. In addition to an environmental science knowledge of the forest, a"Forest Therapy Guide" also possesses physiological knowledge about the healing effects of the forest and ensures safe and secure walking paths for visitors. They can also advise visitors how to experience "Forest Therapy" through walking, exercising, and recreational activities done in the forest.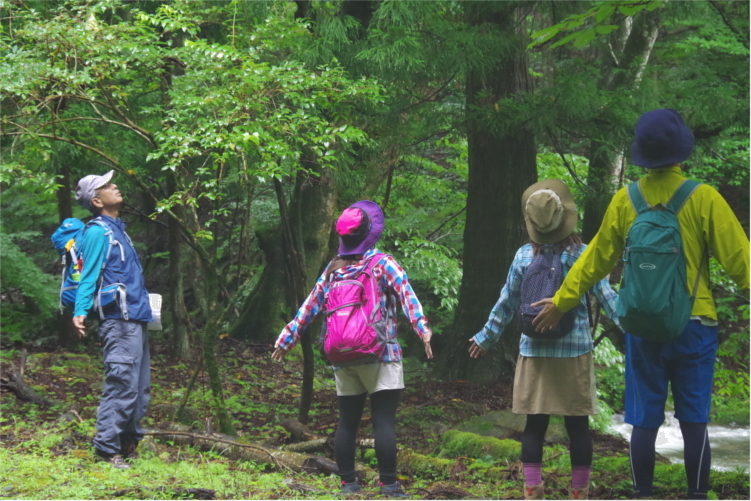 Forest Therapist
A"Forest Therapist" is to teach effective therapeutic activities by providing appropriate programs for visitors. Not only is it beneficial to have the knowledge of a"Forest Therapy Guide", but also a"Forest Therapist" has the specialized knowledge on health and psychology with high-level communication skills . A"Forest Therapist" is also to instruct "Forest Therapy" by providing high quality recreation programs.
A Forest Tharapy Guide and Therapist's training course is provided only in Japanese now.
Want to see more us?
Forest Therapy Society are committed to archiving our mission and contributing to communities and to society by expanding the scope of our activities.
---